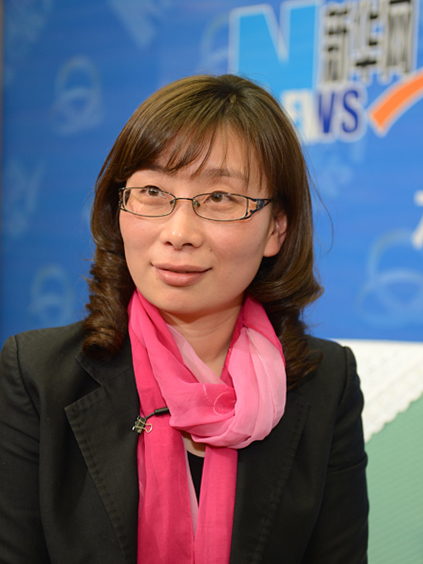 Dr. Min Yang, Researcher/Professor,
Director of Molecular Imaging Center,
PhD Supervisor
Tel: 0510-85508862
E-mail: yangmin@jsinm.org
Molecular Imaging Centre is one of key laboratories in Jiangsu Institute of Nuclear Medicine. The team puts emphasis on new drugs development and clinical translation. Based on radionuclide tracing and PET/SPECT imaging, combined with other molecular imaging techniques such as photoacoustic, CT, magnetic Resonance and optics, they have provided new ideas and methods for the accurate diagnosis and therapy of tumors, nervous system, and other diseases.
The fields of research include: design and synthesis of radiolabeled probes and development of labeling platforms; application of single / multi-modal molecular imaging techniques such as microPET, PET/NIRF/MR/PA/CT, etc.; molecular Imaging technology in tumor diagnosis and therapy; brain image for diagnosis and monitoring response; a nd application of functional nanomaterial.

Over the years, the laboratory has achieved outstanding performance in scientific research and won more than 20 prizes such as the first prize for scientific and technological progress of the Ministry of Education, the second prize for scientific and technological progress in Jiangsu Province, the third prize for Chinese medical science and technology, and the third prize for science and technology of the Chinese Society of Laboratory Animals, etc. In 2016, the team was selected as the medical innovation team of Jiangsu Science and Education Strength Project.

There are currently 7 staffs in the Lab, 3 with senior professional title, and 4 with medium-grade. Min Yang, the director of the laboratory, is titled with Researcher / Professor and doctoral supervisor. Also, she has been a State Council Expert for Special Allowance from 2010. The laboratory welcomes students and scholars with diverse backgrounds and expertise in synthetic and analytical chemistry, nanomaterials, biochemistry and molecular biology, medical imaging, neurobiology and tumor biology to come for further training and communication.